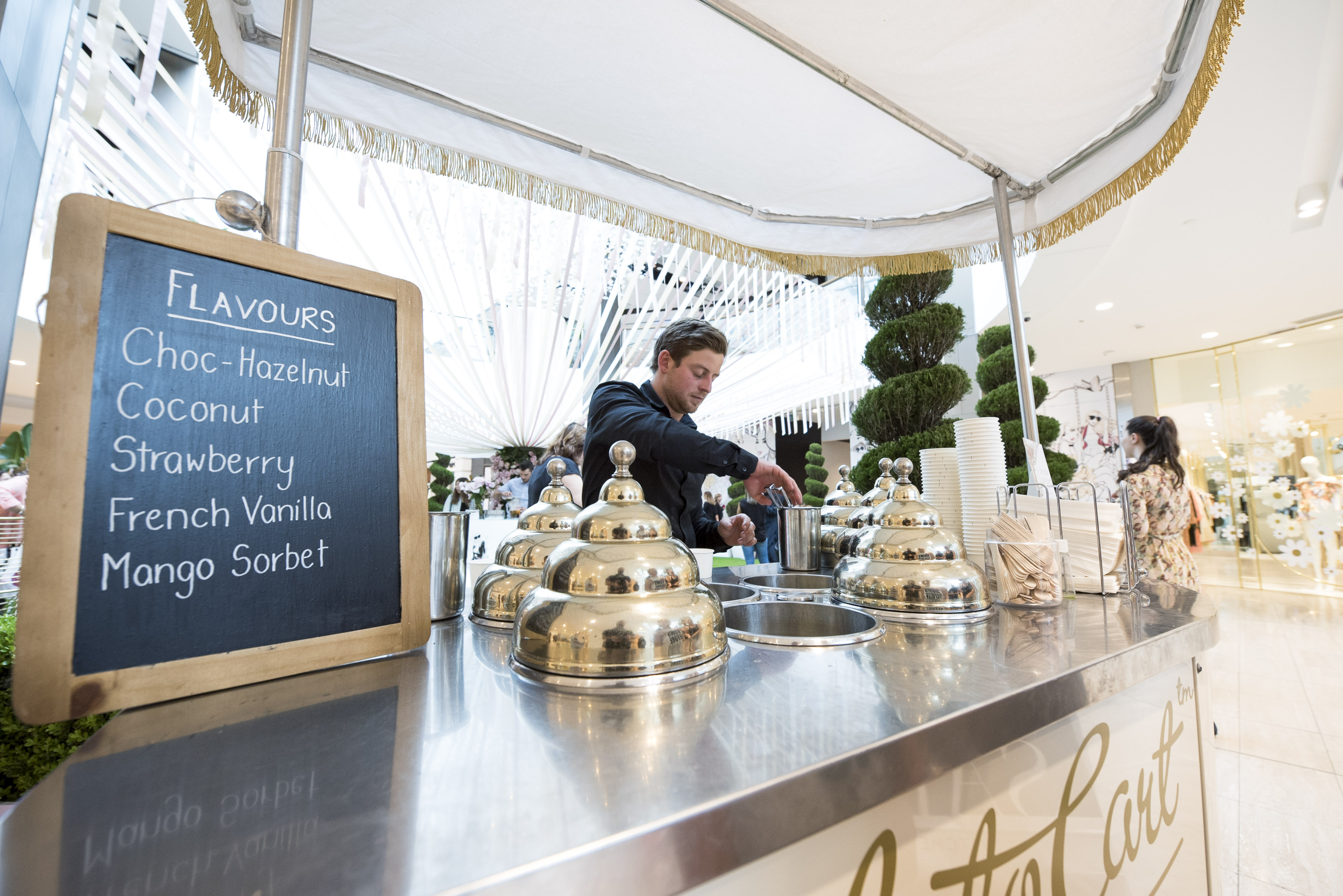 We were delighted to run a retail activation for Westfield in Sydney recently. To bring their brand to life, we worked with the events team to create a buzz in the shopping centre. Our festival gelato cart has a commanding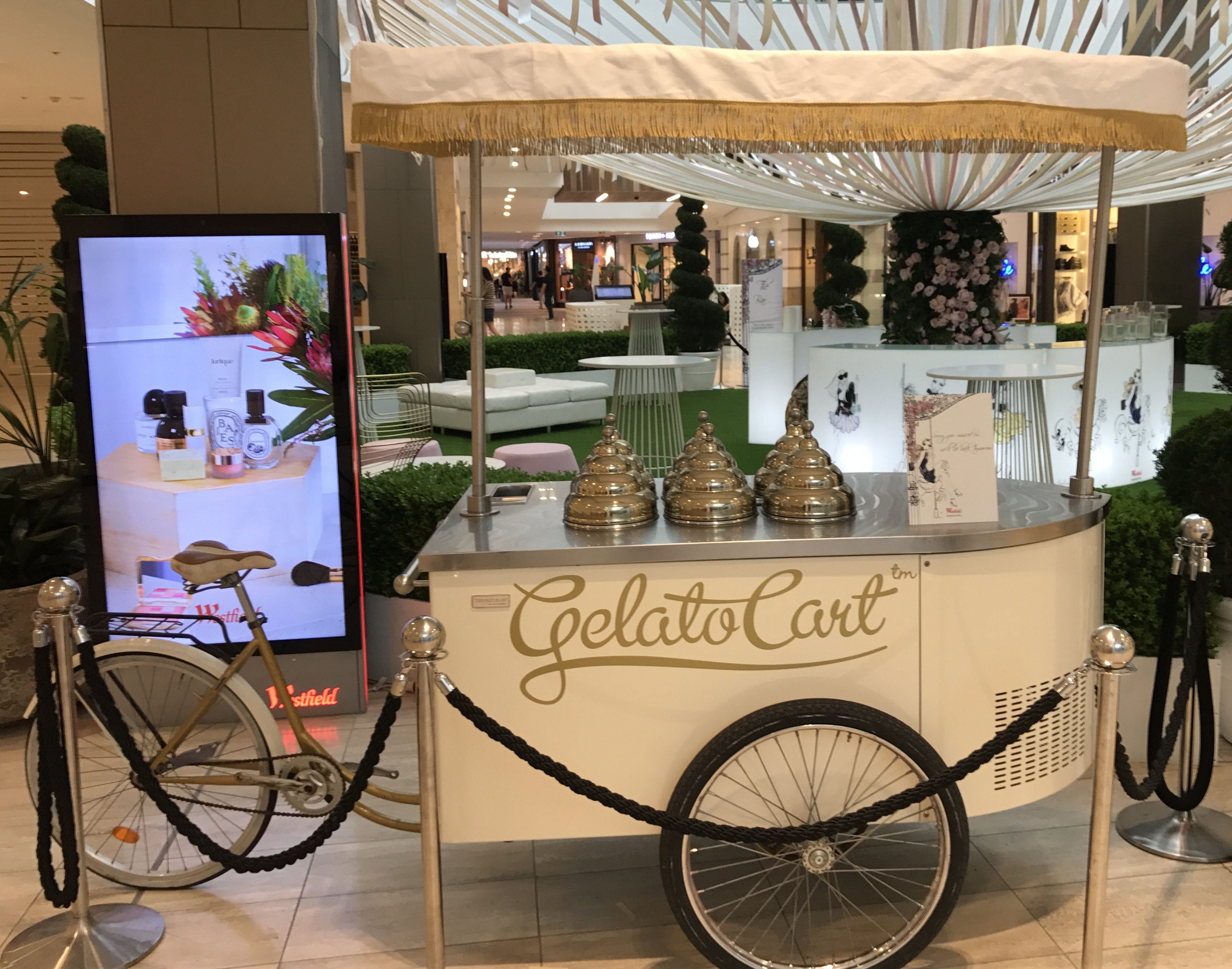 With Spring in the air we were delighted to work with Westfield on a Spring Racing activation on Sydney's Northern Beaches.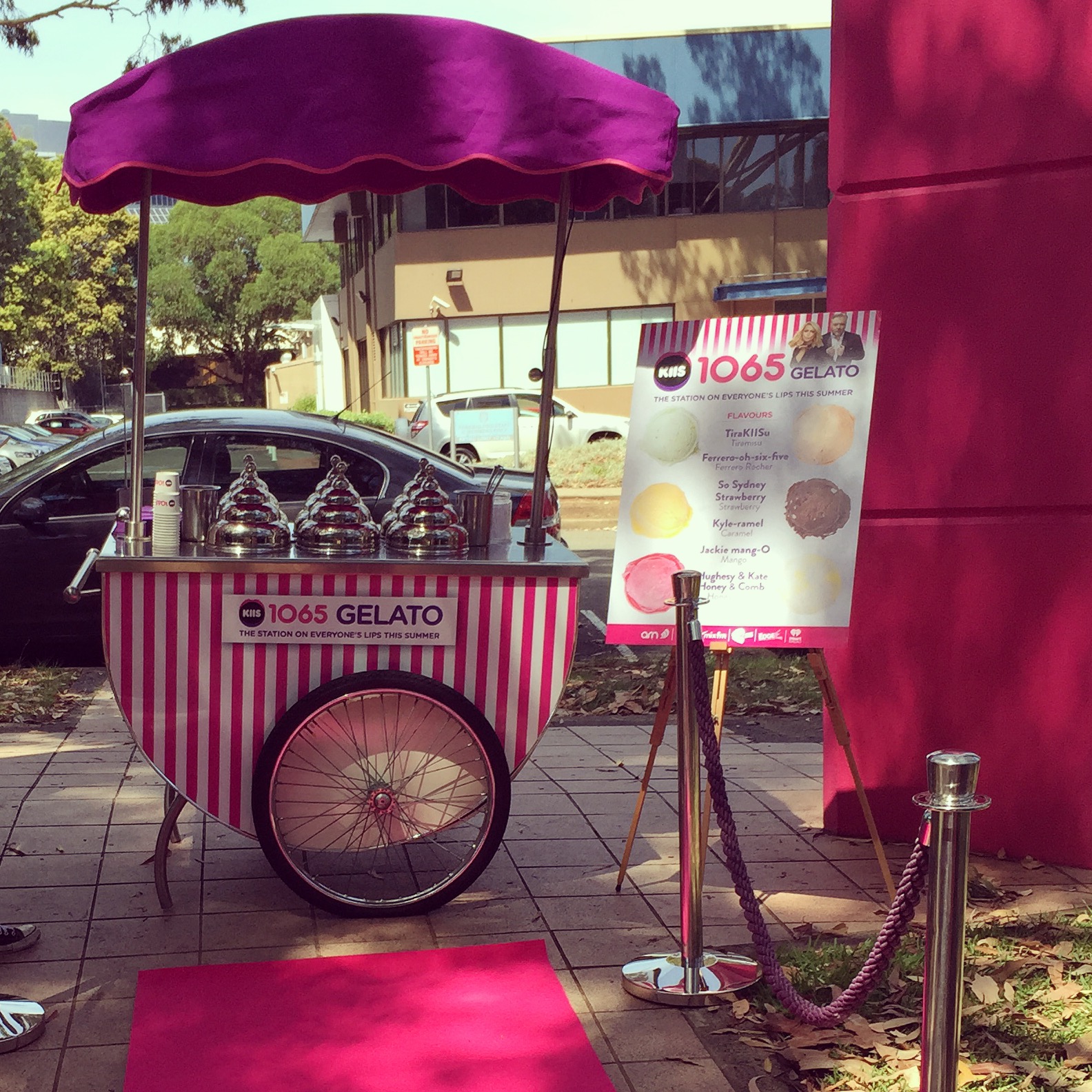 Gelato Cart was thrilled to work with Kiis 1065 in Sydney on a marketing activation. We created a custom canopy and wrapped the gelato cart with a Kiis branded decal.